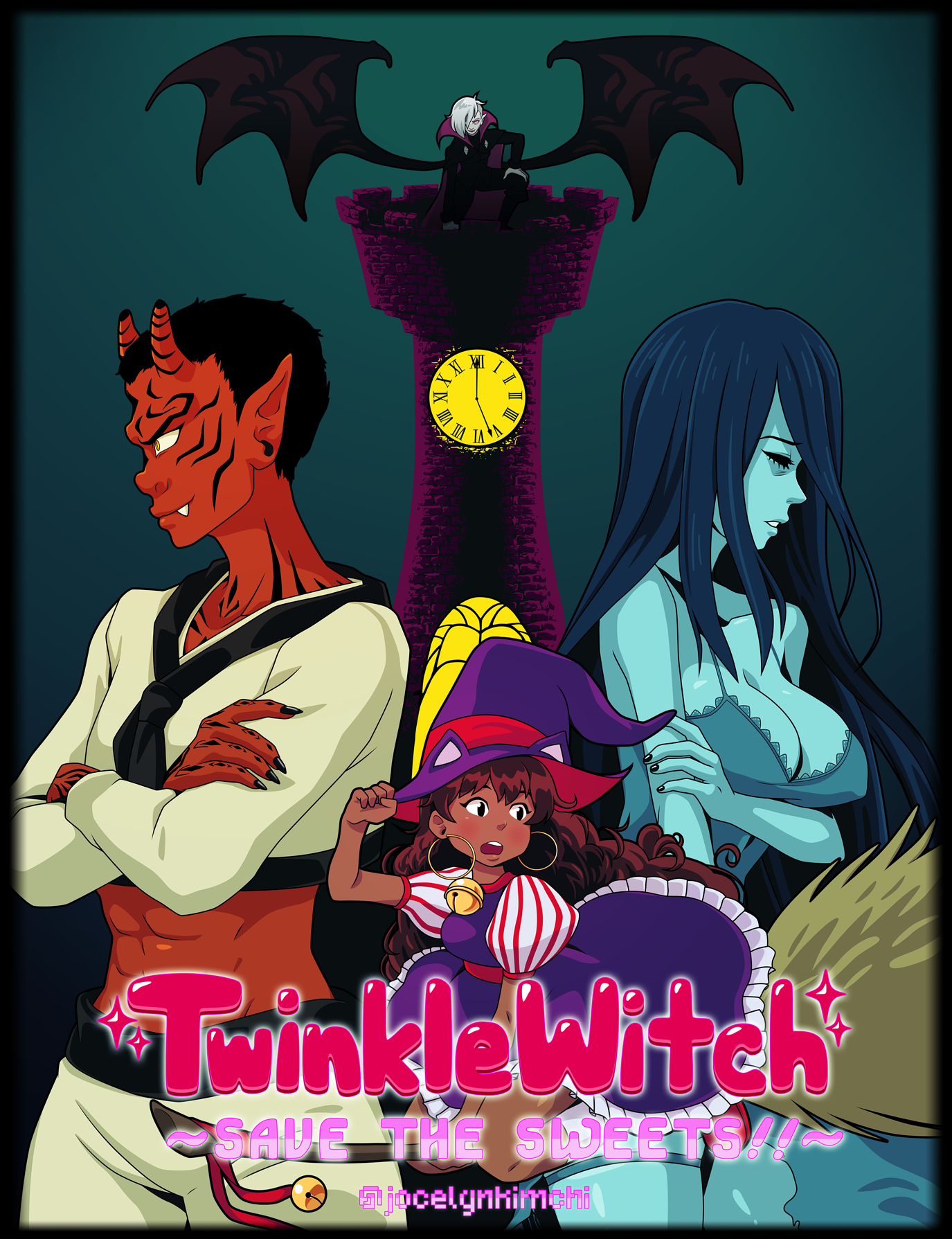 Twinkle Witch ~save the sweets!!~
PRESS
"It carries this mood of going out trick-or-treating with friends and just having a good time, which is a mood that I feel is underrepresented in Halloween media." - Indie Hell Zone
ABOUT
Twinkle Witch ~save the sweets!!~ is a retro-inspired, "cute-em-up" (cute shoot-em-up) game. Play as TWINKLE WITCH, a witch trying her best to beat up DOKKAEBI, GHOST, and DRACULA, the monsters that stole the villager kids' candy!!! Will Twinkle Witch be able to save Halloween?!
Available now on PC / Mac / Linux!

CONTROLS
Arrow keys: Move
X: Shoot/Continue
C: Crystal Shield

CREDITS
Developer: Jocelyn Kim
Music: Rolemusic, Visager (used under Attribution license)
SFX: Made with BFXR
Beloved Playtesters: 🅰udrey Cheng, colin horgan, Amy Huang, Brendan LoBuglio, Hazien Lyles-Saunders, Yves M., tori niu, Caroline Quach, Timothy Quach, Lex Rhodes, Roby, Manolo Rosenberg, Sam Sintz, Kevin Wong

CONTACT
Please e-mail jocelynkimchi★gmail.com (★→@) for questions, concerns, and bug reports. Thanks!!
Current version: 1.00 (as of October 30 2018)
Download
Click download now to get access to the following files:
TwinkleWitch_v1.00_Windows.zip
67 MB
TwinkleWitch_V1.00_Mac.zip
72 MB
TwinkleWitch_v1.00_Linux.zip
72 MB
Comments
Log in with itch.io to leave a comment.
Wow, I really love the look of this. I'm love Cotton, so this might be right up my alley.