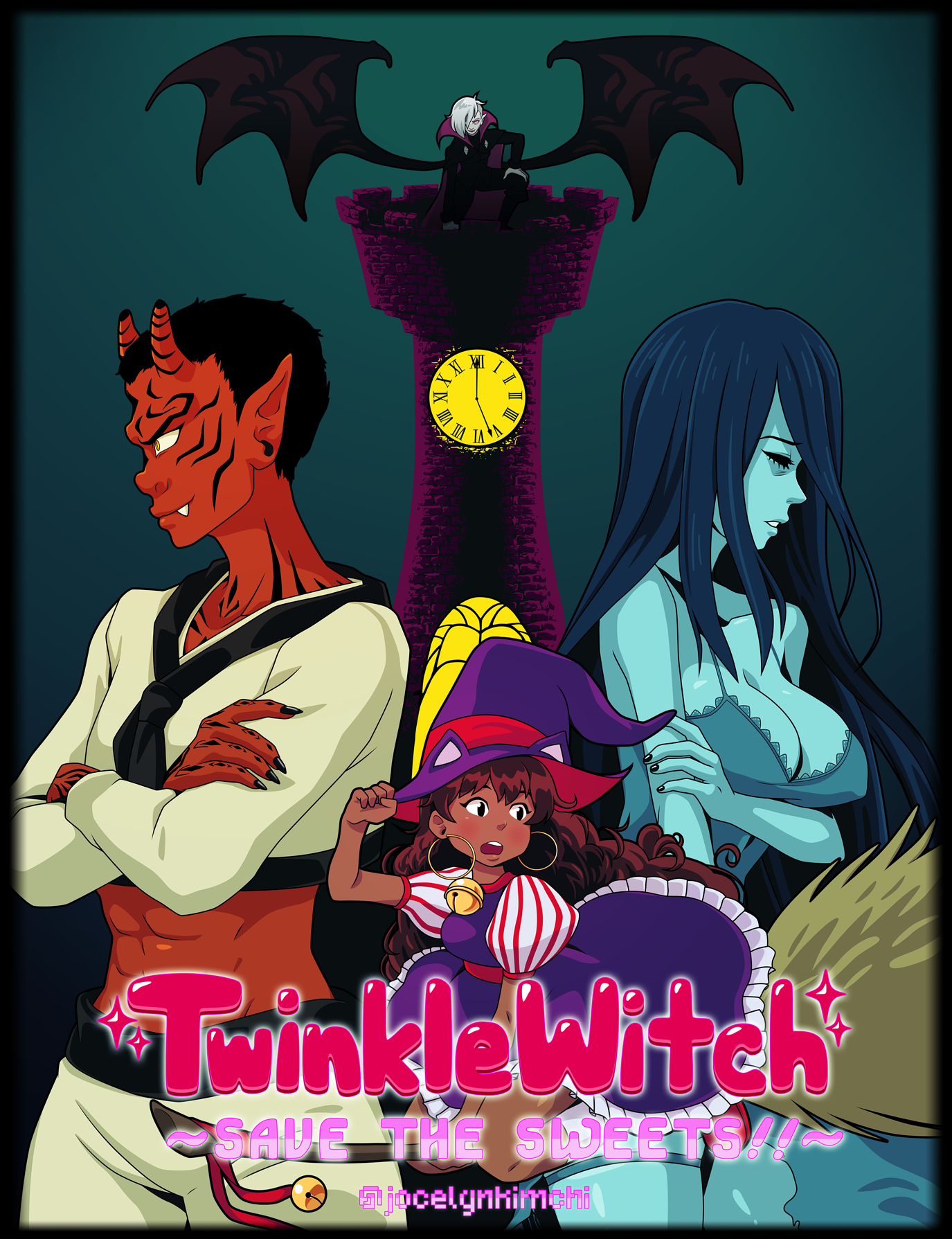 Twinkle Witch ~save the sweets!!~
❤ Twinkle Witch RELEASED! ❤
---
Hello!!! I just finished a game!!! I originally wanted to release this last Halloween, but I got real busy with my last year of college and the subsequent job hunt, so I delayed the game's release by a full year (lol).
More than two years ago, Twinkle Witch was still just a twinkle in my eye... I started Twinkle Witch as a clone of Moero TwinBee: Cinnamon-hakase o Sukue! (better known in the west as Stinger for the NES) as an exercise to become a better programmer. I actually coded my first finite state machine for this, which is wild... I think I leveled up as a gameplay programmer at least 10,000 times since I first started working on this!
Anyway, I'm sure that I'll have to fix a bunch of bugs in the future, so I'll post another devlog update whenever I do that.
Thanks for reading! I hope you can see how much fun I had making this game.
Files
TwinkleWitch_v1.00_Windows.zip
67 MB
Oct 31, 2018
TwinkleWitch_V1.00_Mac.zip
72 MB
Oct 31, 2018
TwinkleWitch_v1.00_Linux.zip
72 MB
Oct 31, 2018
Get Twinkle Witch ~save the sweets!!~